Posted on 16. Dec, 2010 by Susan Nolen in Current Events, Organized Crime
The following is a public service announcement: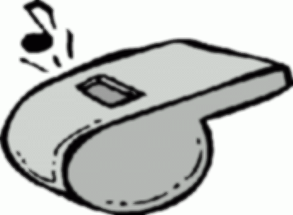 WARNING – Joseph M. Messino, aka, Joe Messino and Joey Messino, age 32, who according to public records resides at 2507 Oak Street, Franklin Park, Illinois, is to be considered armed and dangerous. In addition to Joe Messino having a significant criminal history, he suffers from acute mental illness, according to sources close to him. Some believe that Joe Messino was involved in the grisly 2009 murder of Michael DeFilippis and the bizarre 2009 disappearance of Anthony Catalano. Others contend that Joe Messino murdered the male companion of his girlfriend's sister approximately 1-year ago. Sources close to the family have asked that we not publish the murder victim's name.
Recently, various authorities were made aware that on the evening of December 14, 2010, Joe Messino called the cellular phone of American News Post Publisher, Joseph Fosco, stating, "You are as good as dead – You like writing about my guys Johnny DiFronzo, Jack Cerone and Dr. Giacchino. You like calling Internal Affairs on my brother. You like that my name is mentioned in the Catalano comments. I am going to kill you now – so you cannot file anymore lawsuits against us or write about us."
Joe Messino is believed to take part in criminal activity with his father William "Billy" Messino, Jr. The late Chicago Outfit member, Willie Messino, is the grandfather of Joe Messino.
Again, Joe Messino is to be considered armed and dangerous. Please contact 9-1-1 if you witness any suspicious behavior by Joe Messino. In addition, American News Post is offering a cash reward for any information leading to a criminal conviction against Joe Messino and/or his father William "Bill" Messino, Jr. Please forward tips to your local police agency and feel free to apprise our publisher of anything you hear about the Messinos. You may email Joseph Fosco at jfosco@americannewspost.com. Thank you.