Posted on 06. Mar, 2011 by Susan Nolen in Announcements
WARNING – According to very close sources of Robert and David Meyers (from the Coralville, Iowa area), both men have purportedly swindled Chicago-based business consultants during a foiled attempt to gain massive support for their alleged scheme known as Terrapin Coffee. The two suspects are brothers in their late 30s, whom have been purportedly selling coffee under the name Terrapin for several years in Iowa. However, sources close to the alleged fraudsters claim that the Meyers brothers have been spinning a story that depicts them as hapless victims of a fraud. They claim to need money and other professional services from their victims in order to "fix" their ailing business.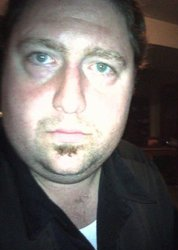 Robert Meyers, a.k.a. Robert Giuseppe, has used Facebook to establish an assumed identity, including a disingenuous residential location in Chicago.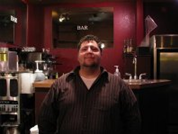 David Meyers, a.k.a. David Christopher, has allegedly used Facebook to perpetuate his older brother's alleged calculated plan to deceive unsuspecting victims into thinking that the Meyers brothers are major executives that live in Chicago. This is a total sham.
Photos of their fraudulent Facebook pages have been copied for your review. They can be found by clicking here and here. American News Post intends to preserve the electronic evidence in case the Meyers brothers' Facebook pages are altered at some point in the future.
Public, please be advised that extreme caution should be exercised if any of you should be approached by the Meyers brothers in regards to business development.
American News Post is offering a cash reward for any information leading to the arrest and convictions of the Meyers brothers. If you have any strong information of other frauds allegedly committed by the Meyers brothers, please report your claim to the Attorney Generals of Iowa and Illinois. Please do not forget to visit our contact page to let us know about it. On behalf of American News Post, thank you.