Posted on 16. Oct, 2010 by Theodore Roe in Politics
Yet again the Obama administration has pussed out. Just the whiff of international confrontation with China has sent them scurrying back into their hidey holes.
One would think that an administration that has vigorously attacked the policies of lending institutions and banks in the United States would have an interest, indeed a duty, to address the egregious monetary policies of The People's Republic of China. Evidently not.
The Treasury Department has refused to label China a currency manipulator, instead charting the safer course of 'diplomatic resolution'. News flash, folks: the Chinese dictatorship doesn't care that we want them to peg the yaun against other currencies. We need to make them care. The world needs to show the PRC that, if you're not willing to play by the same rules we all use, then you can't have a piece of our markets.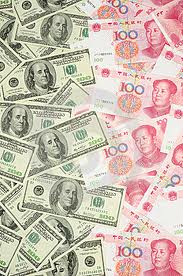 It is becoming embarrassing the free world is unwilling to call the Chinese on the mat about currency manipulation. This fight is going to happen one way or another. We might as well do it now, before we lose allies like the European Union and Japan.
Well the U.S. must be doing something about this problem, right? Even if we're not going to take them to task in a direct way, surely we must be doing something to chastise China for their behavior?
Instead of taking China to task for the real infraction against global trade, the Obama Treasury Department is taking seriously a claim by the USW (United Steelworkers Union) that China is 'unfairly' subsidizing green technology. While this new charge is obviously a ploy to make unions happy, it also speaks to the limp-wristed style of the Obama administration's international policy.