Posted on 27. May, 2011 by Theodore Roe in Current Events, Politics
As all (in)famous pundits have their own Idiot of Day/Week/Month/Year awards, I thought it was high time that I, Theodore Roe, joined in the fun. Hopefully this will be the first in a long line of lunatic-lampooning articles. Let the lambasting begin!
This week's winner: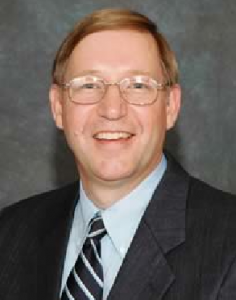 Peter DeGraaf!
Republican Kansas State Representative for District 81 and associate pastor at Faith Community Church, Petey could have forever passed himself off as your run-of-the-mill socially conservative mid-western Republican. This is not bad in and of itself, as I believe people are entitled to their own opinions, unless expression or implementation of those opinions either A) restricts my liberty or B) makes the Republican Party look like a holding pen for fundamentalist Christian lunatics.
Pete is guilty of both crimes, though he is particularly guilty of the latter.
Recently the Kansas state legislature passed a bill that would not allow insurance companies to include abortions in their general health plans. There was one cavat, however. Abortions carried out as a direct result of pregnancy caused by rape could be covered.
Evidently this was a bridge too far for Pete.
When confronted by Representative Barbara Bollier (a medical doctor and fellow Republican) for a reason why he subscribed to the ludicrous notion that a woman impregnated by a rapist should be denied access to an insurance-funded abortion, he reportedly responded:
"We do need to plan ahead, don't we, in life?"
If you think that retort of out of left field, just wait. It gets worse.
Flummoxed by the bizarre non-sequitur of DeGraaf, Bollier tentatively inquired if "women need to plan ahead for issues that they have no control over with pregnancy?"
DeGraaf's reply? "I have a spare tire on my car."
…
Wow. A car breakdown tip used as a metaphor for pregnancy prevention during a rape. Classy, Pete.
The colossal stupidity required to even think, in one's own head, such a mind-numbingly bad answer deserves some serious consideration. To actually utter that answer out loud in a crowded room full of your co-workers and social contemporaries, to say nothing of independent observers replete with recording equipment, beggars the imagination.
I am also assuming that he really meant to say he has a spare tire 'in' his car, though maybe Pete thinks that if he always has the spare tire 'on' his car it somehow acts as a mystical talisman that protects him from all road-borne mishaps. When we're dealing with minds like that of Rep. DeGraaf I fear we cannot take anything for granted.
If you would like to express your exasperation with the thought processes of Peter DeGraaf, Kansas State's NOW chapter has organized a campaign to send Petey a bevy of spare tires in protest of his insane ravings involving rape and road safety preparedness. You can join in the fun by following the information found here.